Erica C. Fleming
Assistant Director of Teaching and Learning
Penn State College of IST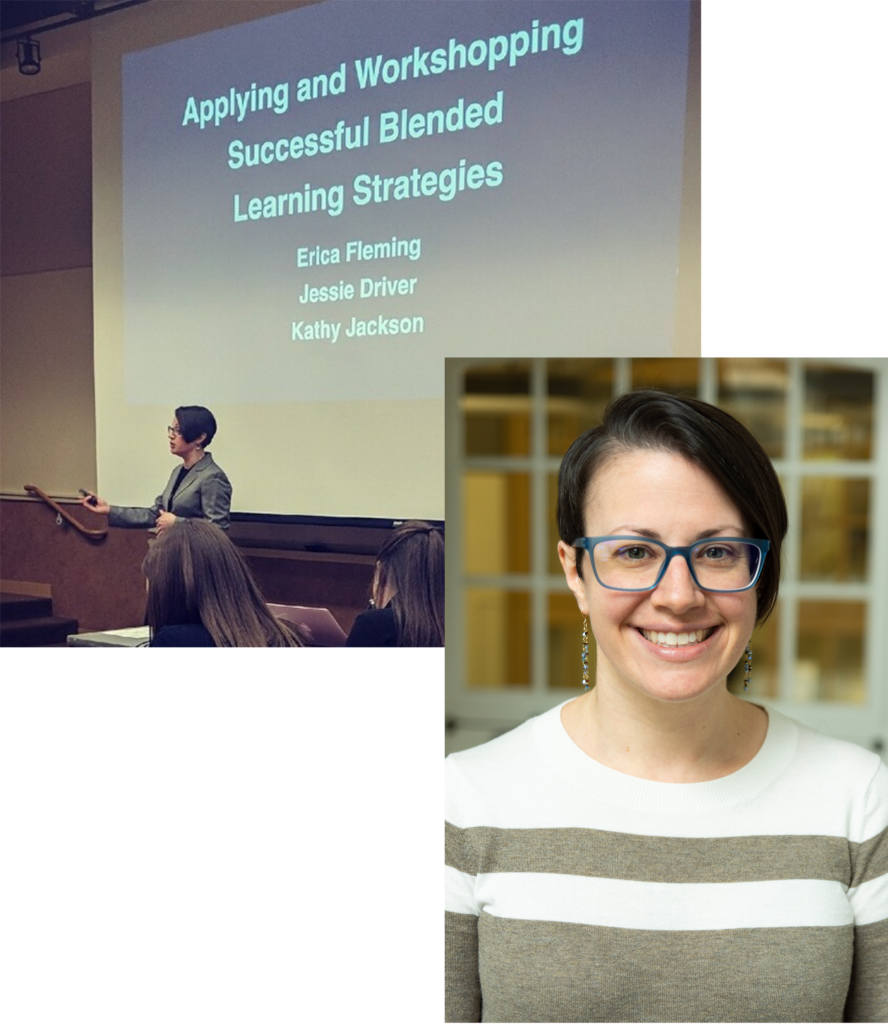 I partner with faculty and students to create positive learning environments in university classrooms. I do this by fostering peer learning opportunities, researching innovative teaching practices, and helping faculty find their teaching strengths.
Who am I?
I am the Assistant Director of Teaching and Learning in the College of Information Sciences and Technology at The Pennsylvania State University. My focus is training undergraduate students in peer learning and creating programs that help faculty engage their students in the classroom (both physical and online). I have experience consulting with faculty and creating workshops that focus on using pedagogically sound strategies to implement technology into classrooms. My background in teaching offers me a unique perspective and understanding of both the student experience and the struggles faculty face when making changes to courses.
In addition to my work in the College of IST, I was recently accepted to the Ph.D. program in Curriculum and Instruction at Penn State. I plan to focus on creating and improving curriculum for faculty development programs in higher education. I started taking graduate classes in Fall 2020 and officially began my program in Fall 2021.